Our interactions revolutionize and redefine the concept of literacy and create space for everyone to freely express themselves beyond judgement and discrimination. These expressions of freedom are the purest form of literacy which we term as I – Literature.
Below are some of our free-download eBooks with stories that have been written and illustrated by our participants for you to ponder and wonder. If you wish to have a physical copy of the book, you can place a request. Since the books are 'Print-To-Request' the cost per book is Print + Courier at actuals.
Click here to Subscribe for more books.
Story Of A Seed (Featured)
Written by Mana and Illustrated by Siddharth
A beautiful thought provoking story that can be read again and again. It will resolve issues in their understanding, help them to cope up with life's stresses and find a peaceful connection with their own inner Nature. It will help balance their emotions and feel confident deep within their Being. They will grow from within. The book also includes activities parents and mentors can do with their children.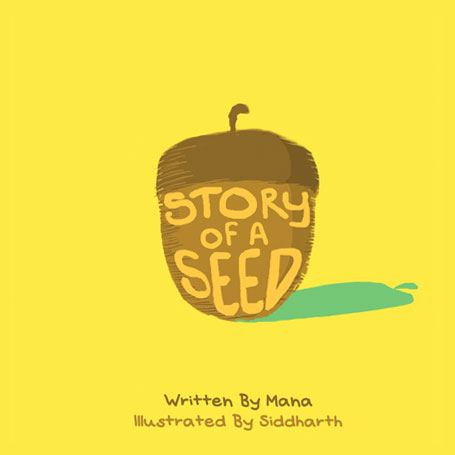 Created by NID Animation Students,

Ahmedabad Gujarat, January 2018
This book embarks Soulify's journey on facilitating self transformation through storytelling. These stories which the students narrated on the first day of our month long animation training at the National Institute of Design, Ahmedabad dissolved their interpersonal superficial differences and transformed them from competitors to friends.
Created by a mixed group of participants in the Summer Vacations

Patna Bihar, June 2018
After 6 months of regular interactions, it was Summer Vacations. Advait was then contemplating the idea of walking out of conventional school. We decided to go to Patna and organize a Summer Interaction in Patliputra Colony. This book shares the dreams, challenges, struggles and learning of participants of all ages who came together to listen and tell stories.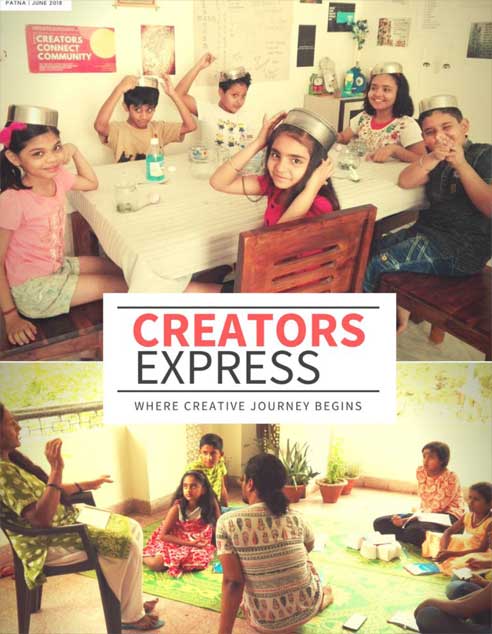 Created by Grade 6 to 8 students of Rajkiya Sarvodaya Bal Vidyalay,

Initiated by Principal of RSBV

Delhi, November 2018
It was in an event where we met a tailor-poet who could not read or write. He recited his poem from his mind where he had written it. This tailor taught us that what we know as "Literature" today is only another means of powerplay and discrimination. Thus we conceived the concept of I – Literature. We started honouring the original expression of our participants and decided to publish their vibrant handwritten illustrated stories of struggle, failure and pride without transcribing or editing them.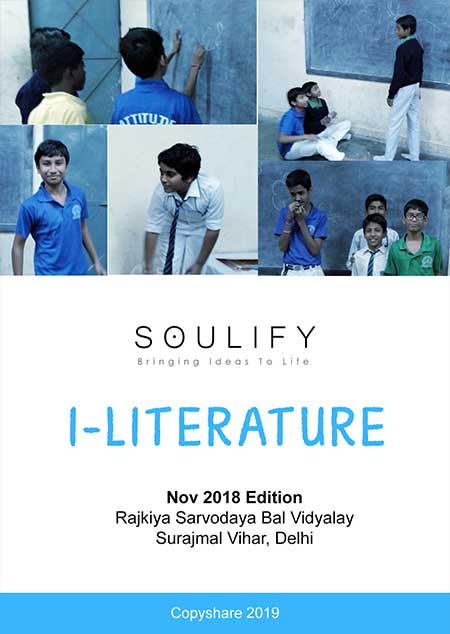 (In Quest of Happiness)

Created by 6 tInmates of Udaipur Jail, Initiated by Shikshantar Andolan

Udaipur Rajasthan, December 2018
This interaction was our first with jail inmates. We had no clue where to start or how to win the trust and create a space for them to tell their story. Clarity came amidst chaos when we connected to the feeling of imprisonment and saw that we too have felt imprisoned in our lives even without going to Jail. It was this feeling through which we connected with the inmates. They felt at ease to trust us, each other and share their pain and dream to be free through this artistic charcoal illustrated storybook.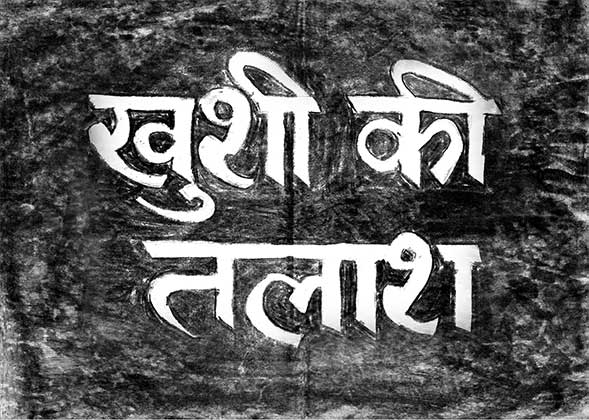 (Our Ramgarh) Created by Grade 4 to 8 students of Sunrise Public School,

Initiated by Sri Aurobindo Ashram Madhuban

Ramgarh Uttarakhand, May 2019
It was in Uttarakhand where we observed the effect of migration and the ghost villages. The principal of the school told us to convince his students to never leave the village. But who were we to stop anyone from exploring the world. So we committed what we could to see the wonders of the village together with them so that they cherish their home no matter where they go. This book shares those wonders.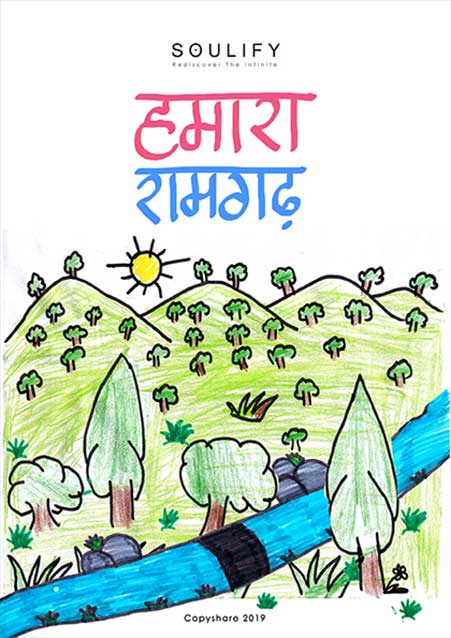 Created by Grade 8b students of Tibetan Children's Village School,

Initiated by the Principal of TCV, Suja

Suja Himachal Pradesh, August 2019
10 days at TCV was a completely novel experience for us. We were breaking our stereotypes of this amazingly well knit community and experiencing their soulful
stories and creative energies with freshness. This magnificent book contains the students' Stories of Change, their memories of their Hometowns, their first theatre script – Adventure of Learners and much more.